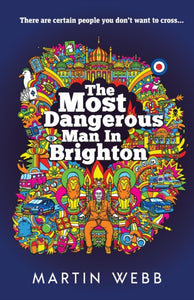 City Books
The Most Dangerous Man in Brighton by Martin Webb (Signed)
Regular price
$13.00
$0.00
Unit price
per
Tax included.
Paperback - signed
There are certain people you don't want to cross. Men like Billy Murphy, a violent mob boss, reputed to be the most dangerous man in Brighton.
​When college drop-out, Buster Brett, steals Billy's cash on a whim, his odds of surviving are slim. On the run, a gang of armed thugs are soon hot on his heels.
​With only his druggie mate and a scheming con-artist to help out, Buster risks everything on an audacious plan that could not only save his skin, but also make the world a better place.
---