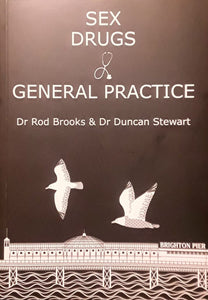 City Books
Sex, Drugs and General Practice by Dr Rod Brooks and Dr Duncan Stewart (Signed)
Regular price
$17.00
$0.00
Unit price
per
Tax included.
Paperback - signed
General practice has never been an ideal career choice for the fainthearted nor those who lacked a robust sense of humour.
Access to a GP has long been the obligatory first step in obtaining medical care. Before the war poorer people did not receive treatment because they could not afford it, a deplorable situation resolved by the creation of the NHS.
For some years after the war as the backlog of illness was gradually confronted by an overworked but much appreciated generation of GPs, primary care began to provide an accessible and largely competent service but various factors have again conspired to thwart the seeker of GP care.
These stories come from an era when GPs were more available and provided a more personal service to their patients.
Rod Brooks and Duncan Stewart come from different backgrounds, Rod a working class boy and Duncan a public school survivor, but what led them to combine their outstanding literary prowess, after having worked for years in the same town but never met was the realisation, when they did eventually meet with a few drinks inside them, that they shared the same rather mischievous sense of humour and had enormously enjoyed their years in GP.
---