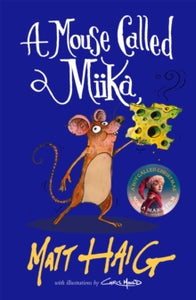 City Books
A Mouse Called Miika by Matt Haig (Signed)
Regular price
$9.00
$0.00
Unit price
per
Tax included.
Paperback - bookplated
THE EPIC ADVENTURE OF A TEENY-TINY HERO
Miika just wants to belong. Living with elves and trolls and pixies can make a mouse feel like the odd one out. When he makes friends with a fellow mouse, Miika thinks he can relax.

But really, his quest is just beginning . . .

---